Regular price
Sale price
$35.00
Unit price
per
Coming Soon
Transport yourself to a realm of timeless elegance and feminine allure with Ser al Ameera, an exquisite fragrance meticulously crafted by Al Fares. This captivating scent celebrates the essence of regal beauty, weaving together a symphony of fresh citrus, juicy fruits, and enchanting florals, creating a fragrance fit for a queen.

At the heart of Ser al Ameera lies a delightful blend of Citrus, Bergamot, Mandarin Orange, and Pineapple. The fragrance opens with a burst of invigorating citrus, as the zesty notes of bergamot and mandarin orange dance together, enveloping the senses in a bright and refreshing embrace. The succulent sweetness of pineapple adds a touch of tropical allure, infusing the composition with a playful and vibrant energy.
As the fragrance evolves, the heart notes of Floral, Jasmine, and Hyacinth take center stage, painting an elegant and romantic portrait. The intoxicating aroma of jasmine blooms, exuding a sensual and alluring charm that captivates the senses. The delicate hyacinth adds a touch of freshness and grace, complementing the jasmine with its own ethereal presence.
The heart of Ser al Ameera continues to captivate, as the floral notes harmoniously intertwine, creating a refined and enchanting experience that resonates with the wearer's inner grace and sophistication.
As the fragrance reaches its crescendo, the aromatic symphony of Floral, Jasmine, and Hyacinth lingers, leaving a trail of timeless elegance and feminine allure that leaves a lasting impression.

Ser Al Ameera translates from Arabic to "The Princess's Secret". Like its title, this Emper fragrance is a unique and mysterious perfume that induces strong emotions. This scent is a unique incarnation of that free and curious spirit that comes with an elegant princess. Ser al Ameera is a perfume that celebrates the essence of womanhood, inviting all women to embrace their inner beauty and grace. It is designed for the modern woman who exudes confidence and carries herself with regal poise.

FRAGRANCE NOTES:

TOP NOTES: Citrus, bergamot, mandarin orange, pineapple.

HEART NOTES: Floral, Jasmine, Hyacinth.

BASE NOTES: Ambery-Woody, Amber, Musk, Patchouli, Vanilla.
Share
View full details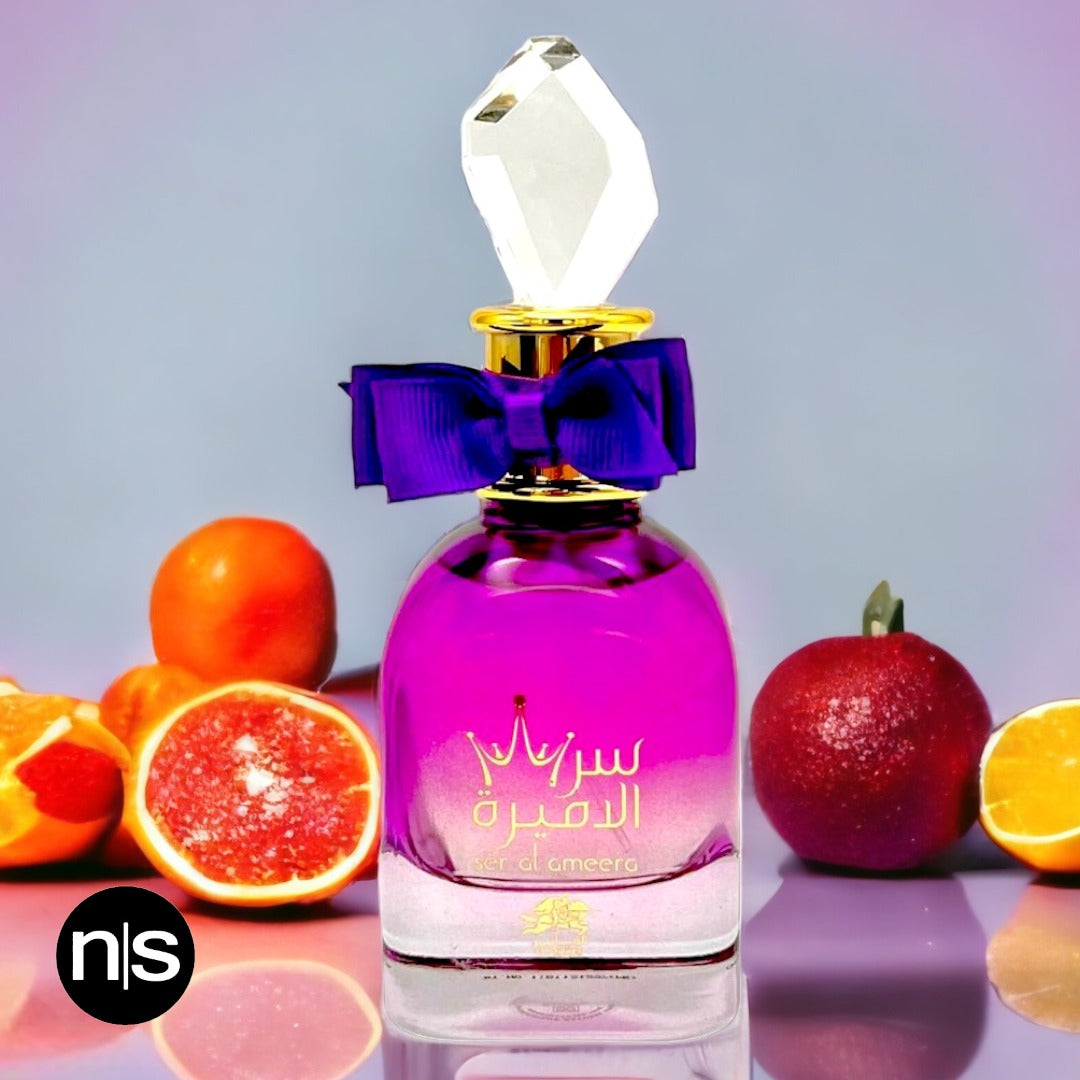 Collapsible content
Guaranteed authenticity

All perfumes sold on Nemeshop.com are 100% authentic guaranteed. Nemeshop.com purchases its inventory through authorized distributors or respected industry wholesalers/distributors. Each perfume and cologne product within our collection of 8000 SKUs in 180 brands is authentic and comes directly from the manufacturer or accredited suppliers we know and trust.
Security commitment

At http://Nemeshop.com , our goal is to make your shopping experience safe, convenient and worry-free. We have privacy and security programs that work to ensure every transaction made on http://Nemeshop.com .

All your personal information is protected by our secure server software (SSL) that fully encrypts and protects all your personal data (name, address, credit card number) so that no one can read it over the Internet.